TRENDING.BID
ADVERTISING FORMATS
In-App Push Notifications
Push notifications using in-app messaging is an effective tool for reaching the people already using your app. If effectively deployed, using precise targeting you will certainly increase user lifetime value for your app and product.
Highest CTR. Users are more likely to interact with a message that appears while they are using the app
High Volumes. 500M+ Impressions per day
Hot GEOs: Latam
CPC starting from 0.001$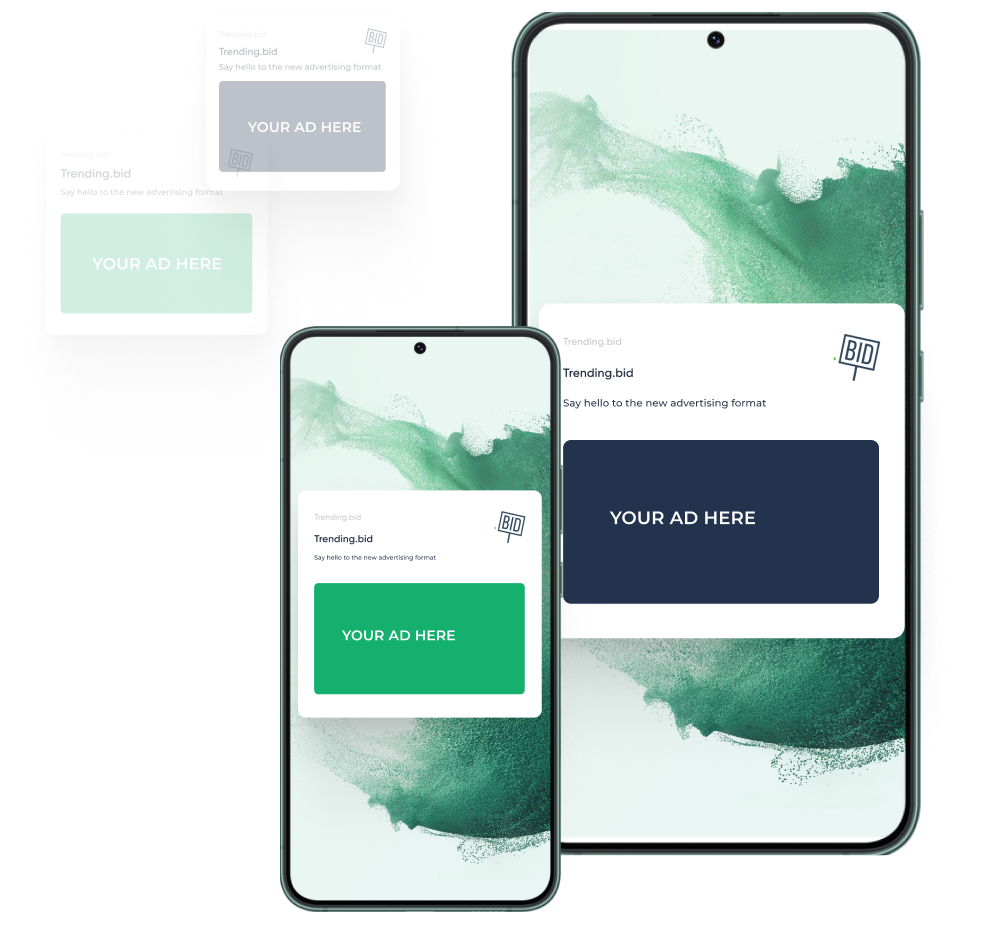 In-App Interstitials
Interstitials are full-page ad units served between screens during mobile app navigation. They present a user with full-screen app experiences at natural app transition points such as launch, video pre-roll, or game level load.
Format for those who like higher impression rates.
Volumes on 80M+ Impressions per day.
Starting CPC: 0.001$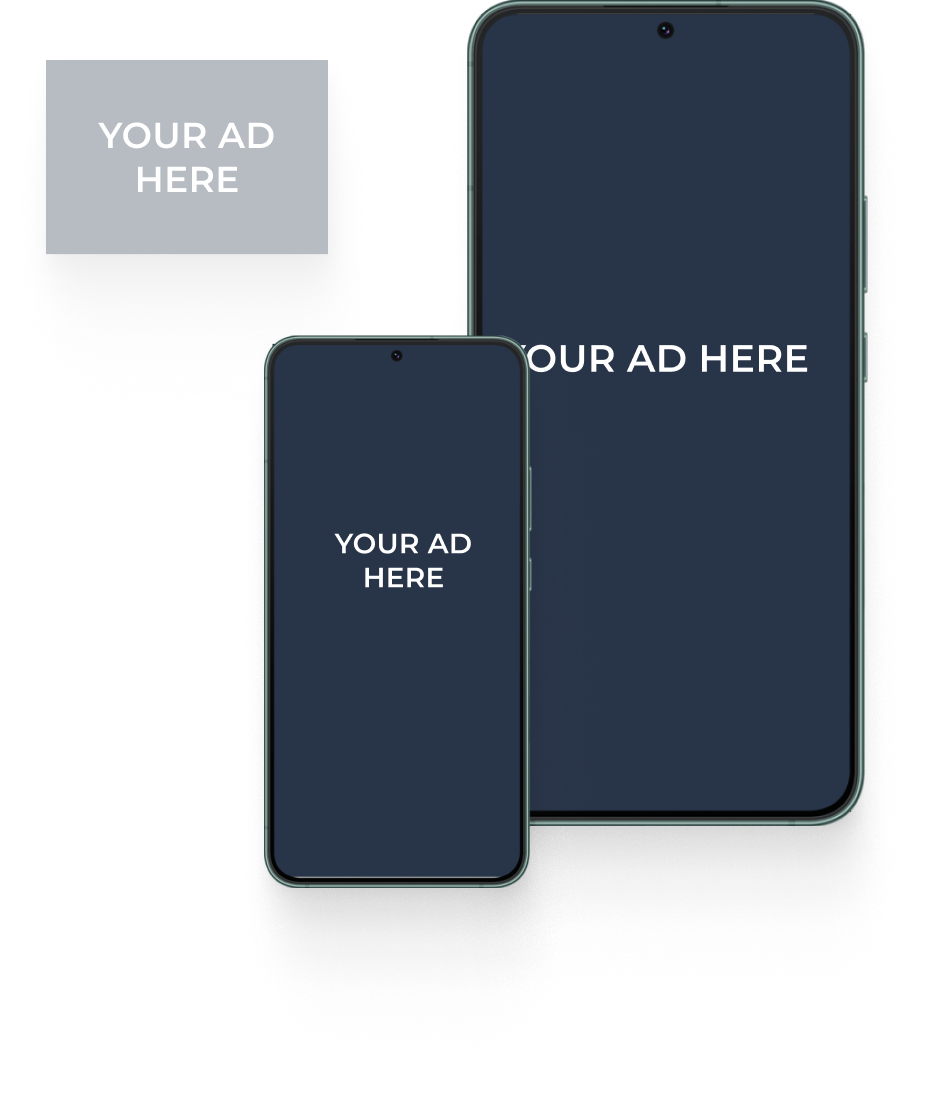 Classic Push Notification
Push notifications are a way of distributing content (system messages) when notifications are sent from the server to the client at the initiative of the server based on certain parameters.
Best for those who want to start campaigns in a big way.
Biggest volumes. Available 2B+ impressions per day.
Optimal for promoting ads worldwide.
"Cheap" format, starting at 0.001$ on CPM.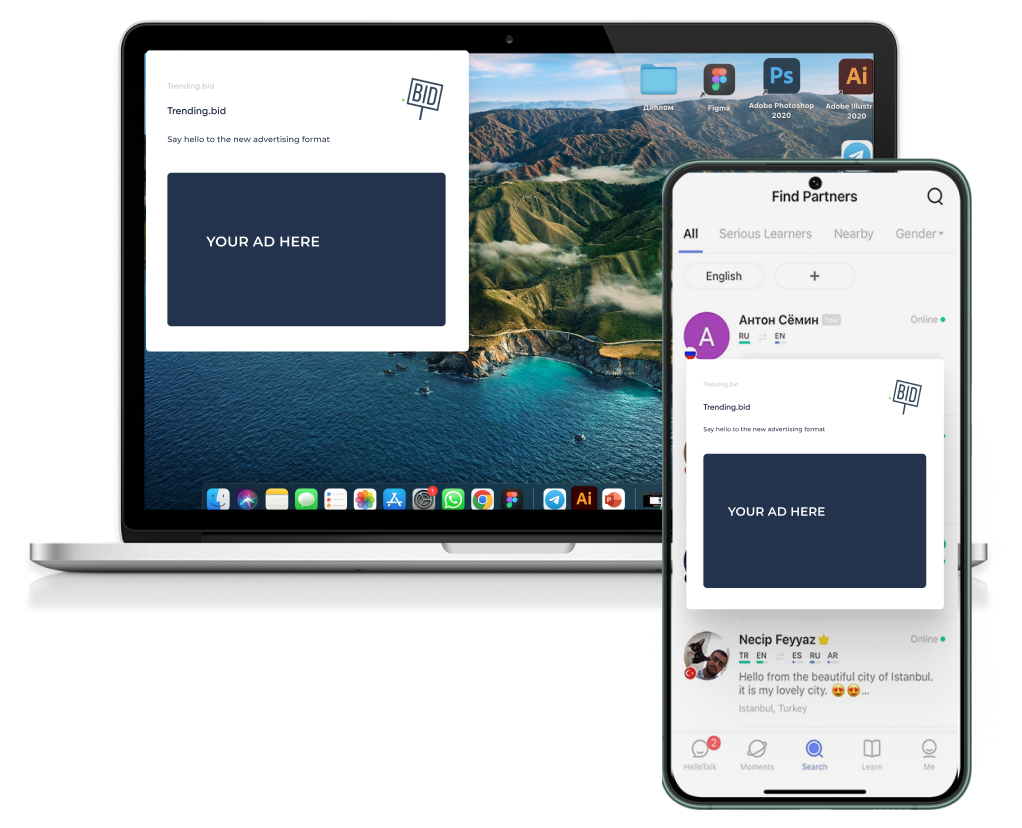 ClickUnder
Popunder advertising module, the principle of which is that a user who comes to the site and clicks in any area of this site will open an advertising page in a new tab of the Internet browser.
Popunder ads, with the right creative, are an ideal format for capturing attention.
Optimal for all verticals.
High volumes. 600M+ impressions daily.
Pay by CPM and CPC.